Judicial Mediation at Employment Tribunal

What is Judicial Mediation?
Judicial mediation
is another way to resolve your employment dispute. It's currently available throughout England and Wales. A trained employment judge helps you to find a solution quickly, they must remain neutral, like an ACAS conciliator, but they can offer remedies which are not available in conciliation or at the tribunal hearing. You can get
conciliation from ACAS
and
Judicial mediation if you are offered both. Normally it is offered in cases where the employment hasn't ended yet. Sometimes
judicial mediation
is given after
judicial assessment.
Most of the cases that go through judicial mediation are resolved on the day. Most of those that aren't, are still able to reach a
settlement agreement
before their hearing based on their discussions in judicial mediation.
In Scotland there is a similar scheme, but it is only available for claims including
unfair dismissal
or
discrimination
, and normally only if they would last three days or more if they went to a full hearing.
How much does Judicial Mediation cost?
The employer must pay a £600 fee
What is the Judicial Mediation Process?
1

In your preliminary hearing, the judge will decide if your case is suitable.
2

If yes: The regional judge will review your case and decide whether to offer you judicial mediation
3

If yes: You will receive an offer by telephone
4

If you accept: the judge will make any necessary changes to orders and hearing dates on this call too
5

You will both attend a judicial mediation meeting with an employment judge, who will try to assist you to resolve your dispute, without taking sides.
6

The contents of your mediation meeting is private and confidential. Once it is finished, the details of it cannot be used or referred to in any further hearings and the judge who mediated for you can no longer be involved in the case.
If you are able to agree on a solution:
You will sign a
settlement agreement
which is a contract that makes the agreed solution legally binding
If you are unable to reach a settlement agreement, your
employment tribunal
will proceed as planned.
Frequently Asked Questions
Judicial mediation itself is not binding. If you reach an agreement, you will sign a
settlement agreement
. Once this has been signed, it is legally binding.
May save money and time vs. going on to the employment tribunal
Brings your employer before a proper judge who is well positioned to find the best and fairest resolution
Because you've both decided to try for a settlement, it is quite likely that you will be able to reach an agreement

No guarantee that you will reach a settlement agreement. May just extend the process and have to go to full tribunal hearing anyway. (Click here to read about the costs of going to tribunal)
What you say in judicial mediation is confidential and cannot be used in any proceeding hearing. However, your employer may be able to use what you say against you without quoting it or referring to it directly
If you use your employment solicitor to negotiate for a settlement agreement instead of judicial mediation, you have an employment law expert who is on your side and has your best interests in mind.
Do you need help reaching a settlement in your employment dispute?
There is much more to winning your case than simply being in the right, our specialist employment solicitors know all the laws and tactics, to make sure you get the best chance at a fair settlement. Get in contact with us and see how we can help.
Employment Law Specialist | Competitive Quotes | Straight Talking Legal Support
This content is provided free of charge for information purposes only. It does not constitute legal advice and should not be relied on as such. No responsibility for the accuracy and/or correctness of the information and commentary set out in the article, or for any consequences of relying on it, is assumed or accepted by any member of our company. For employment law advice please get in contact and speak to your employment law solicitors.
Find Out More:
Talk to a Professional
If you're facing Judicial Mediation, we can help.
Just get in touch today to speak to one of our employment law specialists
Employment Law Friend Privacy Promise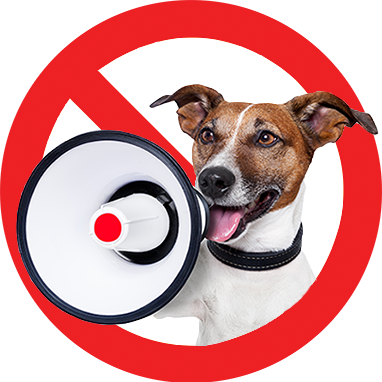 We promise not to share any of the information you provide to your employer.
What you tell us, stays between us.
We're loyal like that.

Click for more information. Terms apply.