Unfair Dismissal
Can I make an unfair dismissal claim?
If your employer fires you without good reason, or fails to follow the company's disciplinary or dismissal process properly your dismissal may be unfair. (or if they fail to follow the statutory minimum dismissal procedure in NI)
If you were forced to resign because of your employer's behaviour, read more about
constructive dismissal
instead.
Likely grounds for an unfair dismissal claim:
The following reasons for dismissal are automatically unfair , regardless of any question as to whether the dismissal was unreasonable.:
pregnancy, including all reasons relating to maternity
family, including parental leave, paternity leave (birth and adoption), adoption leave or time off for dependants
acting as an employee representative
acting as a trade union representative
joining or not joining a trade union
being a part-time or fixed-term employee
health and safety
unlawful discrimination (on the grounds of age, disability, gender reassignment, marriage and civil partnership, pregnancy and maternity, race, religion or belief, sex, and sexual orientation)
pay and working hours, including the Working Time Regulations, annual leave and the National Minimum Wage
public interest disclosure (whistleblowing)
asserting other statutory rights.
Here are some examples:
You asked to change your working hours
You refused to give up your statutory rest break
You joined a trade union
You took part in a legal strike, which lasted up to twelve weeks
You needed time off to take part in Jury service
You applied for family related leave (maternity, paternity, adoption)
You were on family related leave, which you were entitled to
You tried to enforce your right to receive working tax credits
You were forced to retire (compulsory retirement)*
*Compulsory retirement is fair, as long as your employer can objectively justify it. If you don't think their justification is good enough, you can dispute it at the employment tribunal.
Click here to read about age discrimination
.
Usually, to have an claim, you must have been in your job for two years or more. But, certain things, like whistleblowing, are protected by unfair dismissal under two years.
The rule is, you need 23 months and 3 weeks of continuous employment with the same employer before you can claim unfair or constructive dismissal, unless one of the few exceptions applies. Automatically unfair dismissal is one of them.
If you are given notice of dismissal within 23 months and 3 weeks of your employment, you will not be able to claim for unfair dismissal unless it is automatically unfair. If you are given notice of dismissal after 23 months and 3 weeks of your employment, you will be protected from unfair dismissal, whether 'automatically unfair' or not.
Acas unfair dismissal compensation.
You may be able to settle out of court, the settlement should be based on the following calculations. Taking an unfair dismissal to employment tribunal can be very expensive.
Are you thinking of submitting a claim to the employment tribunal?
read this article
to help you make the right decision about whether to sue your employer.
If your claim is successful at the employment tribunal:
You will be paid a number of week's pay for each full year of your employment, depending on your age in that year.
| | | |
| --- | --- | --- |
| From 41 | From 22 to 40 (inclusive) | Under 22 |
| 1.5 week's pay per year | 1.0 week's pay per year | 0.5 week's pay per year |
Your basic award for your unfair dismissal claim will be calculated on a maximum of 20 years employment, so the calculation works backwards from the effective date you were dismissed to get you the best rate.
The week's pay is based on your weekly pay at the time of dismissal, but is subject to a statutory maximum, which is reviewed every year. Your solicitor will explain if your weekly pay calculation will be capped at the statutory maximum.
Unfair Redundancy
If you have been paid a statutory redundancy payment, the
employment tribunal
will reduce your basic award by the amount of your redundancy pay. If your employer fails to prove that the main reason for your dismissal was redundancy, the basic award will not be reduced.
If your selection for redundancy was unfair, this is unfair dismissal by reason of redundancy.
'Such as the tribunal considers just and equitable in all the circumstances'
This award is compensation for any loss of earnings and any other losses caused directly by the dismissal.
It can include:
Loss of contractual pay
Loss of future pay
Loss of pension
Loss of contractual benefits
Loss of car allowance
Loss of statutory rights
Loss of insurance benefits
Loss of discretionary bonus or commission, if you reasonably expected to receive them
This award for unfair dismissal claims is capped at a statutory maximum, which is £93,878 where the effective date of termination is on or after 6 April 2022. Your solicitor will explain if your award will be capped at the statutory maximum.
There is no cap to the compensatory award in certain protected cases such as whistleblowing or discrimination.
You are responsible for minimising your losses. You will need to provide evidence for your attempts to find alternative employment since your dismissal.
If the dismissal was unfair because the correct procedure was not followed, but the tribunal find that you would have been dismissed anyway, they will reduce your compensatory award by up to 100%
If your behaviour (misconduct) contributed to the dismissal they can reduce your compensatory award.
3

Reinstatement Or Re-engagement
Reinstatement means you get your old job back with the same contract, and no break in your employment.
Re-engagement means you get a new job from the same employer, with a similar contract. But, for a different job.
These remedies will not be ordered where there is no job to go back to, or where the trust and confidence between you and your employer have broken down.
If either are ordered by the
employment tribunal
and your employer refuses, then they may be ordered to pay additional compensation of between 26 and 52 week's losses. (this amount is subject to the statutory maximum)
How to make a claim
1

Discuss the issue informally with your employer. Try and resolve the issue calmly and reasonably. Even if you do not think it will fix the problem, it can help to have made your employer aware of the issue before beginning a formal procedure.
2

Raise a formal grievance

, if you cannot find a solution informally. Appeal the outcome if it is unsatisfactory. Or; appeal your dismissal or disciplinary outcome.
Frequently Asked Questions
Facing your employment dispute alone can be a daunting experience,
our solicitors
are experts in employment law. We can arrange a consultation with a solicitor who will set a fee for drafting your letter, alternatively browse our downloadable
grievance documents
for a cost effective, DIY option.
If you'd like to instruct a solicitor, please get in touch with the following information.
1

Have you been able to find another job?
2

Date of the last breach of your employment rights
4

A brief background of the alleged offences in the workplace
5

A copy of your contract of employment
6

A confirmation of your annual gross salary
Do you have an unfair dismissal claim?
If you need help handling a dismissal which you believe was unfair, get in contact with us and see how we can help.
Employment Law Specialist | Competitive Quotes | Straight Talking Legal Support
Employment Law Friend Privacy Promise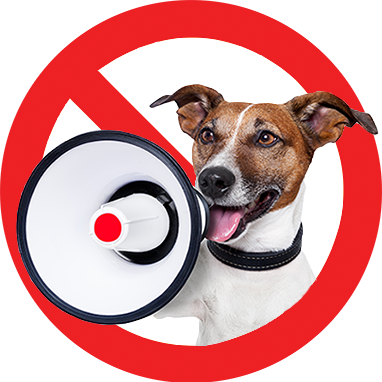 We promise not to share any of the information you provide to your employer.
What you tell us, stays between us.
We're loyal like that.

Click for more information. Terms apply.
Find Out More:
Talk to a Professional
If you're facing Unfair Dismissal, we can help.
Just get in touch today to speak to one of our professional Employment Law Friends