About Employment Law Friend
Our Mission:
We don't think anyone should have to face the intimidating prospect of a legal dispute at work, without an Employment Law Friend.
We will not sugar coat your chances of success in the Tribunal like employment law solicitors may, with their eyes on the money in your pocket. We will share with you the unscrupulous tactics that employers regularly use as standard against distraught employees.
We will not shy away from telling you the non-legal tactics that you should be employing to get ahead of the game. We will coach you in how to handle the distress, depression, anxiety and alienation which can follow after raising a formal grievance with your employer.
Our Vision:
1

Our free articles will help you get to grips with the basics of employment law and most importantly, to understand your legal rights.
2

Our downloadable documents will empower you to fight your case independently.
3

Our trusted, reliable, employment law specialists can step in if you need them, to make sure you get the best shot at justice.
=

Altogether, we demystify the complexities of employment law to help you take on the big dog.
No this isn't a dog website. It's an awesome employee focused website built to empower you to take on the bad behaviour of your employer - from addressing the small stuff right through to Tribunal. Whilst a dog can't help you do this, they stand by you through thick and thin, and this is what employment law friend will do - plus we got our first Pomeranian puppy (Muffy Bear) at the start of an employment law case which we won and she definitely helped us.
We have been in your shoes. We've had bosses who have stepped over the line. We have made sure our employee rights were protected, however we are lawyers and accountants so how can we help you, the under dog, to do the same?
Everyone needs an Employment Law Friend!
The challenge is knowing what to do. Employment law has time frames and procedures that if you miss or get wrong will mean you can't bring a claim and your employer is off the hook. Don't worry we've got your back here because at every stage no matter what the issue, we'll tell you what to do, how long you'll have to do it and how to do it.
We will also help you answer the question of is it worth it? There is a cost to your pocket, but also your health to think about. Sometimes it is better to know when to quit and move on with your career. Your value is so much more important than an abusive employer and your new role could take you onto much better places - trust us, we understand because we were where you are right now.
We appreciate being out of or fearful of losing your job means you may have very little money coming in so our website is built so you can either do it yourself or pay to get our solicitor's to do it for you. In a lot of cases you'll be able to handle it yourself using our free guides and cheap DIY downloads, however if you need to bring in 'the big dogs' then our solicitors can step in and take over for you - this is what they do and what they've spent years specialising in.
We hope you enjoy using our website!
Andrew Boast FMAAT MIC

Co-Founder




Andrew is a qualified accountant and co-founder of Employment Law Friend.

Claudine Boast LLB PgDL LPC LLM

Co-Founder




Claudine Boast is an experienced solicitor and Co-Founder of Employment Law Friend.

Claudine acts solely in a Co-Founder capacity and does not provide any legal services on behalf of Employment Law Friend.

Caragh Bailey

Content Writer & Digital Marketing Strategist




Caragh joined the Employment Law Friend team in 2020.
Employment Law Friend Privacy Promise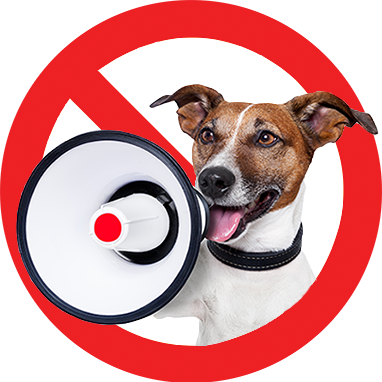 We promise not to share any of the information you provide to your employer.
What you tell us, stays between us.
We're loyal like that.

Click for more information. Terms apply.
Talk to a professional
Whatever the issue you may be facing, we can help.
Just get in touch today to speak to one of our professional Employment Law Friends
We won't sit. We won't roll over. We'll stand by you every step of the way!