Constructive dismissal
Have you been forced to leave your job?
What is the difference between dismissal and constructive dismissal?
Constructive dismissal
is when you are forced to leave your job because of your employer's behaviour (conduct). Regular dismissal is when your employer fires you under legitimate circumstances. If you were dismissed unfairly, read more about
unfair dismissal here
What are examples of constructive dismissal?
You have been forced to quit because:
Your employer has failed to pay you
You have been demoted or given a different position for no reason
Your employer has tried to make unreasonable changes to your job
Your employer has tried to make you work night shift, when you normally work day shifts
Your employer has tried to make you work weekends and evenings, when you normally work office hours
Your employer has allowed harassment or discrimination against you, without investigation
Your employer has endangered your safety by refusing to provide appropriate PPE or to meet Health and Safety regulations. For example: NHS worker forced dismissal because they weren't given PPE during the Coronavirus outbreak.
You have raised a formal grievance and your employer has failed to carry out a grievance investigation
Your work environment is hostile, for example filled with derogatory posters or artwork
You were sexually harassed in the workplace and your complaint wasn't investigated
Your employer facilitates a hostile work environment for women including naked female posters and calendars, offensive chanting and banter and unwanted attention from colleagues
Your employer fails to carry out a grievance investigation.
How do you prove constructive dismissal?
There must be at least one serious incident, or several minor incidents which, together, are cause for serious concern.
If you stay your employer could argue, in a court of law, that you accepted the conditions. This can affect the terms of your
employment contract.
Is it worth bringing a constructive dismissal claim?
Here are the top things to think through before bringing a constructive dismissal claim:
Have an informal conversation - don't fly off the handle with your employer because this doesn't work. Try and have a chat with them to discuss the issues you want to raise in your grievance.
Raise a grievance before you leave - you need to give your employer the opportunity to remedy the issue and it weakens your case at Tribunal if you didn't raise a formal grievance before resigning because it is the fair thing to do.
Do you have the evidence to support your claim? - emails and documents are great, but if you're just relying on witnesses who are employed in the company then be aware statements from on-going employees
If you do, can you afford to sue your employer? - we can help keep the costs down using our free or low cost downloads, however going all the way to Tribunal is costly (time and money - something your employers may have a lot of).
Don't ignore the issue and leave it until you become ill - working in a toxic environment can make you physically and mentally ill.
Do you need help with your constructive dismissal claim?
Speak to our co-founder Claudine Boast who is a practising solicitor and runs her own law firm, Parachute Law. Click here to ask her a question:
Employment Law Specialist | Competitive Quotes | Straight Talking Legal Support
This content is provided free of charge for information purposes only. It does not constitute legal advice and should not be relied on as such. No responsibility for the accuracy and/or correctness of the information and commentary set out in the article, or for any consequences of relying on it, is assumed or accepted by any member of our company. For employment law advice please get in contact and speak to your employment law solicitors.
Employment Law Friend Privacy Promise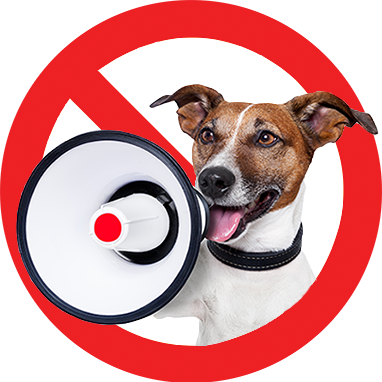 We promise not to share any of the information you provide to your employer.
What you tell us, stays between us.
We're loyal like that.

Click for more information. Terms apply.
Find Out More:
Talk to a Professional
If you're facing Constructive Dismissal, we can help.
Just get in touch today to speak to one of our professional Employment Law Friends