If you've been made redundant, dismissed or are having to resign, leaving your job will always come with it's worries. How much longer can you expect paid employment? We explain how long, before the date your employment ends, you or your employer must give notice.
What is a notice period?
Your notice period is the amount of time you need to give your employer before you leave your job. Your employer must also provide you with a fair notice period before your employment ends if you are
dismissed
or made
redundant
.
How do I calculate my notice period?
If you want to resign from your job, you need to give your employer a notice period. This is a legal requirement in most cases, the notice period is designed to forewarn your employer so that they can fill your position in time for when you leave. It works both ways, so they have to give you the same forewarning if they want to end your employment, allowing you some time to find another job. (Their obligation to honour your notice period does not apply in some cases of gross misconduct). When calculating notice period your employment contract should tell you how much notice you need to give based on length of service.
Normally, unless your contract states differently, you don't have to give your employer notice if you have been in your job for less than a month.
You must give at least one weeks' notice if you have been in your job for more than one month, your employment contract should confirm this.
If you have a fixed term contract then you are not required to give notice if you want to leave on the last day of your contract.
You can give more notice than your contract requires if you are resigning, your employer can't make you leave earlier by sacking you, this would be
wrongful dismissal
if it is within the first two years of your employment, and
unfair dismissal
thereafter. You may be able to make a claim if you have been sacked before the end of your notice. Our
employment solicitors
can tell you if it is worth bringing a claim in your case.
Dismissal and redundancy notice period
If you are being made redundant, or dismissed from employment, your employer must give you a notice period before your employment ends.
The statutory minimum notice periods are;
If you are employed between one month and two years: at least one week.
If you are employed between two and twelve years: one weeks' notice for each year.
If you are employed for twelve years or more: twelve weeks' notice.
Your employer can't give you less than the statutory minimum, but may give you more. If your employment contract says a different amount of notice, this is called your contractual notice.
If the contractual notice is less than the statutory notice period, you must still get full statutory notice.
If the contractual notice is higher than the statutory then you should get the contractual notice.
Notice Pay
You are entitled to your normal full weekly pay whilst working on your notice period, which should also include regular overtime, any bonuses and commission.
Your pay might be affected if you're unable to work during your notice period, for example if you're:
off sick
taking holiday
willing to work but your employer asks you not to come in
on furlough
on maternity/paternity leave
If you've been made redundant or dismissed but you're unable to work, you're entitled to full normal pay if your contractual notice is;
the same amount of time as statutory notice
up to one week longer than statutory notice
For example: If you have been made redundant and have worked for your employer for 9 years, your statutory notice period is 9 weeks. If you're off sick during this period, you'll get full normal pay for the whole of the 9 weeks.
If you're contractual period is longer than the statutory period by more than one week, then you're only entitled to statutory sick pay after this time.
If you have resigned but you are unable to work during your notice period then you are entitled to full pay for one week of your notice period whether you have given one week, or more than one week.
If you've been given a shorter notice than you are entitled to, speak to one of our
employment solicitors
today.
Dismissal without notice
Your employer can't dismiss you without giving you the minimum
statutory notice period
or the notice stated in your contract, unless it is due to an act of gross misconduct that's serious enough for you to be dismissed immediately. If you do feel that you've been
wrongfully dismissed
,
contact us
about your claim.
Frequently Asked Questions
If you choose to leave before your notice period ends, for example to start working for another company during notice period, then your employer does not have to pay you for the full notice period. A shorter notice period should be agreed between you and your employer.
If no agreement is made and you refuse to work, It's a
breach of contract
and your employer won't be required to pay your notice.
Your employer can ask you to leave as soon as you've handed your notice in and may offer you a one off payment instead of working your notice. This is called 'payment in lieu'. If you don't agree to the 'payment in lieu' then you can still work your notice period. Your employer may offer you garden leave where you remain employed and continue getting paid as if you were working your notice, but you don't have to do any work or come to the premises. You're not allowed to work for anyone else while you're on garden leave.
You 'give notice' in your letter of resignation. This should be in writing and must include, as minimum, 'I am writing to give notice of my resignation effective on (date)'. The time between the day your employer receives this letter and the effective date of your resignation must be the same length, or longer than, your statutory notice period.
Do you have a problem with your notice period?
There is much more to winning your case than simply being in the right, our specialist employment solicitors know all the laws and tactics, to make sure you get the best chance at a fair settlement. Get in contact with us and see how we can help.
Employment Law Specialist | Competitive Quotes | Straight Talking Legal Support
This content is provided free of charge for information purposes only. It does not constitute legal advice and should not be relied on as such. No responsibility for the accuracy and/or correctness of the information and commentary set out in the article, or for any consequences of relying on it, is assumed or accepted by any member of our company. For employment law advice please get in contact and speak to your employment law solicitors.
Find Out More:
Talk to a Professional
If your employer has not honoured your notice period, we can help.
Just get in touch today to speak to one of our employment law specialists
Employment Law Friend Privacy Promise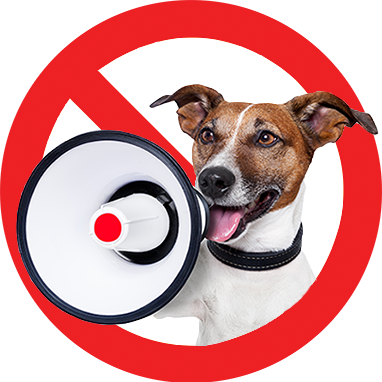 We promise not to share any of the information you provide to your employer.
What you tell us, stays between us.
We're loyal like that.

Click for more information. Terms apply.