Annual Leave: What Are Your Rights?

Full time employees and workers are entitled to 5.6 weeks or 28 days of paid holiday entitlements per year. This applies to all full-time employees and workers, whether they are permanent, agency workers and irrespective of whether they work fixed hours, variable hours, or are on a zero hours contract.
How many days is annual leave?
The 5.6 weeks includes statutory bank holidays, which are typically eight, and therefore for workers working Monday to Friday, this leave amounts to four weeks of leave, plus 8 days of bank holidays. For those who work more days, perhaps six days a week, the entitlement is still the same ie 28 days, and therefore amounts to slightly less in terms of total weeks off.
Annual leave in the UK
The entitlement to annual leave and 28 days of this continues to accrue whilst a worker is on sick leave, and also maternity, paternity and adoption leave.
Part time workers receive a pro rata amount of time off. So if someone works 50% of full time hours, then they are entitled to 50% of the total leave ie 14 days per year.
It is open to employers to offer more annual leave than the minimum. It is also open to employers to insist that workers work on bank holidays, providing the total number of days of paid leave is still at least 28 days (unless your contract provides you with the right to bank holidays off).
Do you get paid for annual leave?
Employees and workers are entitled to have their 5.6 weeks of leave to be paid. Only when someone is self-employed are they not entitled to paid leave. Very frequently, disputes about holiday pay depend upon disputes about status, with many workers being wrongly classified as self-employed by their employers, when they are in fact workers. Workers are entitled to be paid at their usual pay rate. For many employees with fixed hours and a salary this is a simple calculation.
Annual leave, how to calculate it?
Calculating annual leave can be complex, particularly when people do not work fixed hours, or are part time. With part time workers, a big problem can often arise around bank holidays. For example, if a worker works three days a week, Wednesday to Friday, quite often an employer will provide them with 60% of the non bank holiday entitlement (ie 60% of 20 days, which is 14 days), plus bank holidays whenever they fall on that workers' "normal" working days ie Wednesday to Friday. This however is unfair, and more importantly unlawful.
A higher proportion of bank holidays fall on a Monday than on any other days, so part time workers who do not usually work a Monday (or full time workers who do not either) are disadvantaged by this, and will end up with fewer days off than a similar worker working three days a week from Monday to Wednesday. This is why it is important when considering annual leave to focus on the fact the entitlement for a full time worker I 28 days and it is the total number of days which needs to be pro rated for a part time worker.
For those who work variable hours, or earn variable amounts, the correct amount to be paid when on leave is usually calculated on the basis of an average of the last 12 weeks pay, unless that is considered unrepresentative.
Examples of it being unrepresentative would include if someone was on sick pay for a few weeks (and paid SSP, or less than usual), which would significantly lower their average weekly earnings. To assist with calculating annual leave, there is a Government calculator. This only works with statutory entitlement, and not to those with additional contractual leave: Calculate holiday entitlement - GOV.UK (www.gov.uk).
Do you know your rights as an agency worker?
There is much more to winning your case than simply being in the right, our employment law specialist advisors know the law and legal tactics to make sure you get the best chance at a fair settlement. Get in contact with us and see how we can help.
Employment Law Specialist | Competitive Quotes | Straight Talking Legal Support
This content is provided free of charge for information purposes only. It does not constitute legal advice and should not be relied on as such. No responsibility for the accuracy and/or correctness of the information and commentary set out in the article, or for any consequences of relying on it, is assumed or accepted by any member of our company. For employment law advice please get in contact and speak to your employment law solicitors.
Find Out More:
Talk to a Professional
If you're facing no holiday entitlement, we can help.
Just get in touch today to speak to one of our employment law specialists
Employment Law Friend Privacy Promise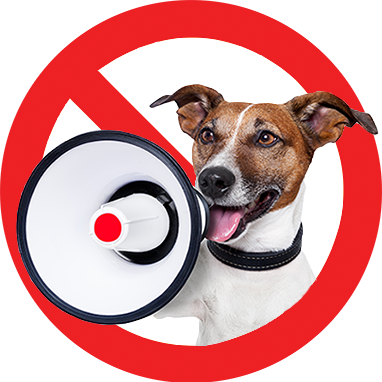 We promise not to share any of the information you provide to your employer.
What you tell us, stays between us.
We're loyal like that.

Click for more information. Terms apply.