Agency Workers Rights: What am I entitled to?

Your agency worker's rights are protected by the employment rights act 1996. Agency worker's rights are unique to people who have a contract with an agency but work temporarily for different hirers.
You might find work through a recruitment agency, a 'temp' agency, an entertainment agency, a modelling agency.
Knowing your employment rights is important to make sure that you are getting the work benefits and entitlements that are due to you. Don't allow your employer to take advantage of any confusion around agency worker's rights to avoid honouring your legal entitlements, such as equal pay, protection from unlawful deductions from your wages and statutory holiday pay.
You will need to be sure of your rights if you want to raise a grievance or take a claim to the
employment tribunal
.
You are not classed as an agency worker if you use an agency to find a permanent, or fixed term position.
Agency workers rights: Before you start work
You're entitled to two documents from your agency before they begin finding you work.
Key information document

Terms of engagement

Your minimum rate of pay
A sample payslip with your estimated rate of pay (after deductions such as NI & Tax)
Who is paying you
Any payable fees
Any benefits you're entitled to

Whether you're employed under a contract for services or a contract of employment
Your notice period
Your rate of pay
Your holiday entitlement
Your agency cannot change your terms of engagement without your permission. If you choose to agree to any changes, they must give you a new document with details of all changes and what dates they came into effect.
The agency cannot give your information out (including to current employers or hirers) without your permission.
Fees and Notice Periods
Recruitment agencies cannot charge you any fees for finding you work. They cannot make you use any of their services as a condition of finding you work.
If they offer you services (such as training or cv writing) they must give you full details, in writing, of the fee and conditions before charging you for them. They must include details of your right to cancel the services and the minimum notice period to cancel.
Notice periods:
Ten working days' notice to cancel living accommodation. (In writing, to the agency).
Five working days' notice to cancel all other services, including training.
Entertainment Agencies can charge you a fee for finding you work, most often this will be in the form of a percentage from your earnings (commission).
They can also charge a fee for publishing your details, online or in print. They must still give full written details of the fee and conditions before charging you.
If they're publishing your details: You have 30 days after receiving your contract to cancel or withdraw from it. This is called the cooling off period.
Notice periods:
They must show you what they're going to publish first. You then have seven days after the cooling off period (37 days after you receive your contract to tell them if you don't want it published and demand a refund. If you do want it published, you must pay by the end of these 7 days).
If the agency charged you but did not publish your name you have up to 60 days to demand a refund.
Modelling Agencies can charge you a fee for finding you work, most often this will be in the form of a percentage from your earnings (commission).
They can also charge a fee for publishing your details, online or in print. They must still give full written details of the fee and conditions before charging you.
Unlike entertainment agencies, they cannot charge you upfront for publishing your information. They can take it out of your earnings if they find you work.
Agency workers rights: When they offer you a job
The agency must give you a written statement, including:
Start date
Likely length of employment
Type of work
Details of any payable expenses
Working location
Working hours
Any health and safety risks
Any experience, training or qualifications required for the role.
Agency workers rights: When you take a job
From your first day in a new position you have agency workers rights, the same as a worker, including
national minimum wage
for all of the hours that you work, even if you haven't recorded them on your timesheet.
Agency workers' rights include access to shared facilities and services provided by your employer to your permanent colleagues.
Agency workers rights: After 12 weeks
You qualify for 'equal treatment'. This means you have the same employment rights as someone employed directly.
Equal treatment includes:

Equal treatment does not include:

Equal basic pay
Paid annual leave above the statutory minimum
Individual performance related bonuses
Commission
Overtime pay
Allowances for working shifts or unsociable hours
Automatic pension enrolment

Bonuses linked solely to company performance
Bonuses to reward long term loyalty
Expenses
Enhanced maternity, paternity, adoption and shared parental pay
Company pension schemes
Redundancy pay above statutory minimum
Sick pay above statutory minimum
Guarantee payments
Season ticket loans
Paid time off for trade union duties
The twelve weeks are known as the 'qualifying period'. The table below explains what does and doesn't count towards your 12 week qualifying period.
The qualifying period includes:

The qualifying period does not include:

Pregnancy, and up to 26 weeks after childbirth
Paternity leave
Adoption leave

Breaks of 6 weeks or less
Sickness or injury leave, up to 28 weeks
Annual leave
Days your place of work is closed, such as religious holidays
Jury service (up to 28 weeks)
Any time towards your 12 weeks is wiped clean if you:
Have a break of more than 6 weeks
Begin a different job at a different workplace
Begin a different job at the same workplace(different skills, training, pay, location or working hours)
Not getting the equal treatment you deserve?
Not all employers give their agency staff equal treatment so if you feel that you have been mistreated, whether on purpose or not, you can get in contact with us and see how we can help.
Employment Law Specialist | Competitive Quotes | Straight Talking Legal Support
Agency workers rights: Maternity
Agency workers rights may include maternity pay but not maternity leave.
After 12 weeks in one job you are entitled to
pregnant employees rights.
Pregnancy discrimination is unfavourable treatment such as:
Your agency refuses to place you for a job.
Your agency refuses to keep you on its books.
Your agency gives you short term jobs and gives longer contracts to others who are not pregnant.
A hirer refuses to hire you.
A hirer refuses to have you back after having taken leave due to maternity.
A hirer dismisses you because you are pregnant.
Problems with the agency
If the agency have a problem with you
The agency is likely to stop giving you work if they get negative feedback from your hirers, they can follow disciplinary procedure for workers if they choose.
If you are an employee the agency must follow
disciplinary procedure
to investigate any allegations of misconduct or poor performance.
If you have a problem with your agency
1

Try to resolve the issue informally
By law they don't have to follow grievance procedure unless you are classed as an employee, they may choose to honour it for workers as well.
If the agency breaks regulations
Such as:
Refusing to pay you
Charging you a fee to find you work (recruitment agencies only)
Failing to notify you properly that they are going to charge you for extra services or uniforms
Charging you a fee for being hired permanently by a hiring organisation
Getting an umbrella company to pay you and charges you fees for this, without your agreement
Frequently Asked Questions
They can withhold your pay for a limited time while they get proof of your hours worked.
They cannot withhold your pay because your hirer is unhappy with your work or refusing to pay them.
After 12 weeks your agency should still tell you, in writing, that you are entitled to the same pay as an equivalent permanent employee.
Your employer (or hirer) must make you aware of permanent positions as they would to their direct employees.
By employment law your agency cannot stop your employer from hiring you permanently.
Your agency may be able to charge your employer a fee when you become a permanent employee or worker, but it cannot charge you.
Unless your contract says otherwise, you or the hiring organisation can end your assignment without any notice period. Inform the agency in writing.
Your agency can dismiss you without notice, or reason; unless your contract says otherwise, or, you're an employee of the agency and have been employed for over one month.
This content is provided free of charge for information purposes only. It does not constitute legal advice and should not be relied on as such. No responsibility for the accuracy and/or correctness of the information and commentary set out in the article, or for any consequences of relying on it, is assumed or accepted by any member of our company. For employment law advice please get in contact and speak to your employment law solicitors.
Find Out More:
Talk to a Professional
If you're facing a dispute with your agency, we can help.
Just get in touch today to speak to one of our employment law specialists
Employment Law Friend Privacy Promise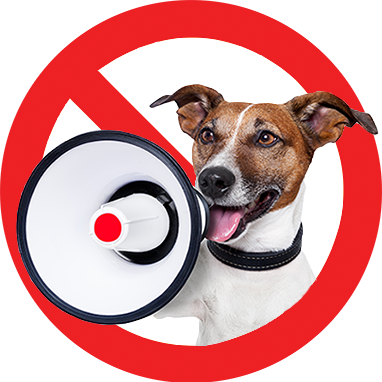 We promise not to share any of the information you provide to your employer.
What you tell us, stays between us.
We're loyal like that.

Click for more information. Terms apply.