'Loud Voice' Case Succeeds on Unfair Dismissal

How to deal with a "loud voice" employee
| | |
| --- | --- |
| Case Ref: | 1400362/2020 & 1403179/2020 |
| Case Name: | Dr A Plaut v Exeter University |
| Relates to: | Race Discrimination, Sex Discrimination, Unfair Dismissal |
| Decision: | Unfair dismissal, victimisation and harassment succeed. Race and sex discrimination fail. |
| Award: | £100,969.78 |
In the much publicised "loud voice" case, Annette Plaut, a physics academic has been awarded just over £100,000 against Exeter University, after succeeding in her claim. Dr Plaut brought claims of unfair dismissal and sex and race discrimination.
Dr Plaut was described as a "marmite" character, and over many years there were a number of colleagues and HR had had run ins with her, with several finding her overbearing.
Ms Plaut had alleged that she had a naturally very loud voice, which were related to her Eastern European Jewish background, and was naturally argumentative, passionate and often interrupted, which were also connected to her ethnic origins. Although this has been the focus of the media attention, Dr Plaut lost the main part of her race and sex discrimination claim arising from this.
The tribunal reasoned many people did genuinely feel that she shouted at them, and rejected Dr Plaut's contention this was either conscious or unconscious racial bias because this is an inherent part of her racial heritage. The tribunal reasoned was that if that if people thought she was shouting at them, then that perception was their reality: "That is not racism…It is simply their human reaction…".
Further practical difficulties for Dr Plaut were that the department she worked in had many women from an Eastern European Jewish background who did not have these issues, and Dr Plaut's contention that a Jewish man would not have been similarly treated undermined her main contention that this was a racial characteristic.
Dr Plaut was dismissed ostensibly because of her conduct towards two Doctorate students, but the tribunal determined that the university had been looking for a way to get rid of her, and although one of these incidents involved minor misconduct, which Dr Plaut had admitted to and apologised for, the procedures used to dismiss her had not been fair, and had fair procedures been used, then when considering her thirty years of service and dedication, dismissal would not have been a reasonable option open to her employers.
The tribunal concluded though that if Dr Plaut was going to be dismissed after 30 years because of a perception by others that she was shouting at them when she was not, and because of other aspects of her communication style which others perceived as overbearing, then in view of the fact there was no dispute she has always been like this, she should be given an opportunity to change, and warned dismissal could follow if she did not.
This did not happen, and instead the University engaged in a very poor procedural process with the intention of removing Dr Plaut from her role. This finding by the tribunal is a far cry from Dr Plaut's contention that her loud voice was an inherent characteristic of her ethnicity, and that she was the victim of race discrimination.
Equally, and contrary to what has been widely stated in the press, the tribunal did not give a ringing endorsement of Dr Plaut's behaviour: had the university sought to spent some months engaging with her about the problems her communication style caused others, but without any real change occurring, then tribunal's reasoning is that could and, providing procedures were appropriately used, would have been a fair dismissal.
The tribunal rejected Dr Plaut's request for reinstatement, and her award of just over £100,000 takes into account a 25% deduction the tribunal made for contributory conduct on her part. Exeter University are trying to appeal this decision to the Employment Appeal Tribunal, so we may not have heard the last word on this.
Do you have a problem with your employer?
There is much more to winning your case than simply being in the right, our specialist employment solicitors know the law and all the tactics, to make sure you get the best chance at a fair settlement. Get in contact with us and see how we can help.
Employment Law Specialist | Competitive Quotes | Straight Talking Legal Support
This content is provided free of charge for information purposes only. It does not constitute legal advice and should not be relied on as such. No responsibility for the accuracy and/or correctness of the information and commentary set out in the article, or for any consequences of relying on it, is assumed or accepted by any member of our company. For employment law advice please get in contact and speak to your employment law solicitors.
Find Out More:
Talk to a Professional
If you're facing race discrimination, we can help.
Just get in touch today to speak to one of our employment law specialists
Employment Law Friend Privacy Promise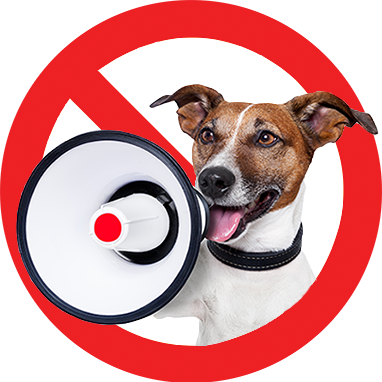 We promise not to share any of the information you provide to your employer.
What you tell us, stays between us.
We're loyal like that.

Click for more information. Terms apply.