Age Related Harassment: Asking About Retirement

In two recent cases in employment tribunals, employees who were asked by management about their retirement plans have taken their employees to tribunal for age discrimination, and succeeded.
| | |
| --- | --- |
| Case Ref: | 1602504/2020 |
| Case Name: | Mrs J Hutchinson v Asda Stores Ltd |
| Relates to: | Constructive unfair dismissal, age and disability-related harassment, direct age discrimination, discrimination arising from disability and failure to make reasonable adjustments. |
| Decision: | |
| Award: | TBC |
In a widely reported case, Joan Hutchinson, a 75 year old Asda shop worker in North Wales, was asked this twice by management shortly before she was diagnosed with dementia after colleagues had noticed her struggling at times in the store. She had worked at Asda for 20 years, but resigned after this, and another incident in which an employee rummaged through her bag when she could not find her keys. 
A tribunal in Cardiff decided that she resigned her employment because of this treatment, which amounted to age and disability discrimination, and which breached her trust and confidence in her employer, entitling her to resign.
Case Ref:

1402660/2019 & 1400338/2020

Case Name:

Mr I Tapping v Ministry Of Defence

Relates to:

Age Discrimination, Disability Discrimination, Public Interest Disclosure, Unfair Dismissal, Unlawful Deduction from Wages

Decision:

Claims of failure to make reasonable adjustments, discrimination arising from disability, harassment related to disability, direct age discrimination & victimisation succeed.

See reserved judgement here

Award:

TBC
In another recent case, Ian Tapping, a civil servant in his 60s employed by the Ministry of Defence, had a meeting with HR in which he discussed lodging a complaint about bullying and disability discrimination. He was asked by an HR manager about his plans to retire. 
The Judge hearing the case decided that Mr Tapping had given no indication of wanting to retire at all – in fact was concerned to make sure his position was secure – and that the comment would not have been made had he been 30 years younger. His claim for age discrimination against the MoD therefore succeeded.
In both cases, financial compensation will be decided by the tribunal at a later date, although the majority of case settle on a confidential basis.
Generally, a claim that someone was asked about retirement plans will be brought as a claim for age related harassment. The definition of harassment is conduct that creates an "intimidating, hostile, degrading, humiliating or offensive environment", or which violates the dignity of an employee. 
There is both a subjective and an objective requirement – an employee must prove they genuinely felt intimidated etc, but also it must be reasonable for them to have felt that way. Where these requirements are met, and the reason for the behaviour was age related, then a finding of age related harassment will likely follow.
It does not mean that asking an employee about their retirement plans will always end up in tribunal – it is important to remember that the criteria for harassment must be fulfilled, and, for example, a casual chat about future plans, even if with a senior manager or someone working for HR, will often not reach the threshold for harassment. Similarly, conversations with colleagues as opposed to management will be less likely to meet the threshold, particularly if they are one off.
However, as these cases show, it is important to be aware that those near the retirement age, or those who chose to work when they are many years past it, are entitled to continue working without being subject to insensitive comments about their future plans which would not be made to a younger colleague.
Have you been a victim of age related harassment?
There is much more to winning your case than simply being in the right, our specialist employment solicitors know all the laws and tactics, to make sure you get the best chance at a fair settlement. Get in contact with us and see how we can help.
Employment Law Specialist | Competitive Quotes | Straight Talking Legal Support
This content is provided free of charge for information purposes only. It does not constitute legal advice and should not be relied on as such. No responsibility for the accuracy and/or correctness of the information and commentary set out in the article, or for any consequences of relying on it, is assumed or accepted by any member of our company. For employment law advice please get in contact and speak to your employment law solicitors.
Find Out More:
Talk to a Professional
If you're facing age related harassment, we can help.
Just get in touch today to speak to one of our employment law specialists
Employment Law Friend Privacy Promise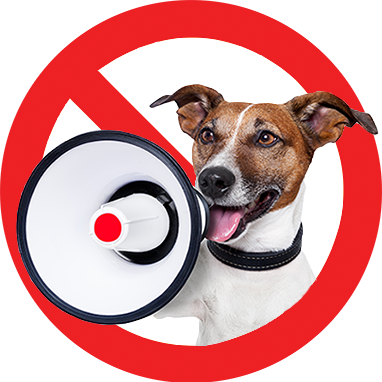 We promise not to share any of the information you provide to your employer.
What you tell us, stays between us.
We're loyal like that.

Click for more information. Terms apply.