Redundancy Grievance Letter Template
Have you been
made redundant
and feel there were other options available to the company? By raising a
grievance procedure
you start the process to defend your case should you need to take the matter to the Employment Tribunal. Download a redundancy grievance letter template so that you can get your redundancy
investigated
.
Your employer should respond to your redundancy grievance letter in accordance with their Grievance Policy or within a reasonable time.
| | | | |
| --- | --- | --- | --- |
| | | | |
| Cost Effective | Drafted by a legal advisor | Instant Download | Rated Excellent on Trustpilot |
What's included:
details of the redundancy
explanation of why the redundancy procedure wasn't fair (we list out all the reasons)
request for the company to reconsider making you redundant
explain what you can do if your employer doesn't respond, review or change their position
Frequently Asked Questions
Can you help me raise a grievance over unfair dismissal?
We can arrange a consultation with a solicitor who will set a fee for drafting your letter, alternatively browse our downloadable documents for a cost effective, DIY option.
If you'd like to instruct a solicitor, please get in touch with the following information.
1

Have you been able to find another job?
2

Date of the last breach of your employment rights
4

A brief background of the alleged offences in the workplace
5

A copy of your contract of employment
6

A confirmation of your annual gross salary
Should you be selected for redundancy if you have long term sickness?
This could be discrimination based on disability. More conditions are classed as 'disability' in the equality act than most people realise.
Read this article
to find out if your sickness is protected by law.
This document has been drafted by someone with extensive knowledge of employment law to help you in a cost effective way. Employment Law Friend is not regulated by the SRA which allows us to keep our services affordable. If you want to get regulated legal advice on your specific case then you should get in contact for help from one of our regulated panel solicitors.
Whether you need help drafting your Redundancy Grievance Letter or want us to handle your application to the Employment Tribunal, our legally trained advisors or panel solicitors provide specialist advice at competitive rates. We will even help you work out whether you have a case worth pursuing.
Employment Law Specialist | Competitive Quotes | Straight Talking Legal Support Discount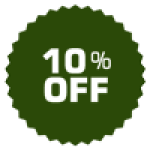 10% Off